Welcome to Victoria's Day Spa 
- a Full-Service Day Spa in Yorktown, VA -
Hair Salon, Massages, Nail Salon, Spa, Holistic Therapy, and so much more
We are not your average day spa. Offering a diverse array of luxe pampering treatments, we accommodate individuals and large groups while maintaining the highest level of excellence. Whether you need your hair and nails done, or you want a massage and a facial, you'll love our breezy, comfortable rooms and highly skilled specialists. Best of all, we even serve lunch!
Book an appointment at our Yorktown oasis today.
From cosmetic tattooing to Shellac manicures, we offer everything you need to elevate the way you feel and look.
As a Yorktown establishment that's been around for 20+ years, we're honored to serve our community.
Whether you have questions about our services or you want to book an appointment with us, get in touch any time!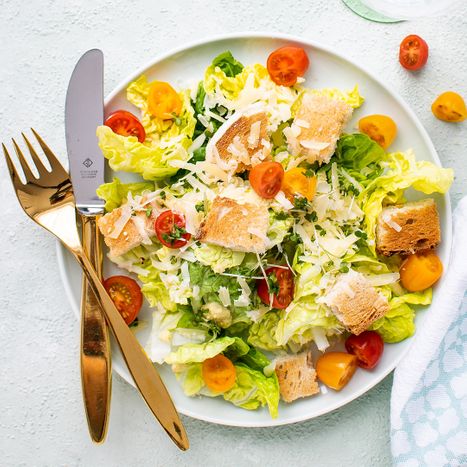 We even serve lunch!
Make a day out of it. You're more than welcome to stay! Offering dishes to entice every palate, our lunch room will be one of your favorite places to savor, relax, and enjoy.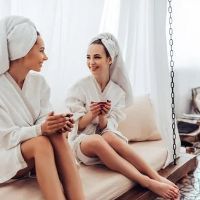 Spa Day Packages
Relax and rejuvenate with one of our spa day packages, offering custom blend facials, salt glow body scrubs, Swedish massages, and more. No matter the option you choose, rest assured that a relaxing and fulfilling day is awaiting you.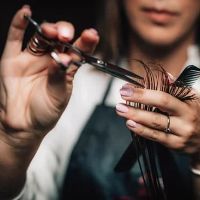 Haircuts and Styling
Our salon offers a variety of haircuts and styling services, from bang trims to deep conditioning, relaxers to updos. We offer affordable prices and the ability to pay with points or installments. Come get your new look today!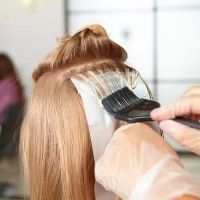 Hair Color and Other Services
Customized color services from a single process to full highlights, including touch-ups and Olaplex treatments for added protection. Get the new look you've been desiring today!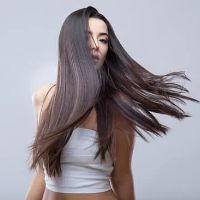 Brazilian Blowout™
Brazilian Blowout and Brazilian Blowout Express are customizable smoothing treatments that eliminate frizz and smooth the hair's cuticle, while Split End Correction helps mend split ends.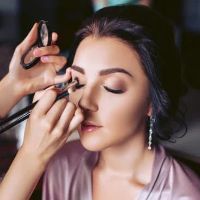 Samantha Carlson- Master Stylist/ Makeup Artist
Samantha Carlson is our Independent Service Provider providing hair and makeup services for men, women, & children. Services include cuts, color, highlights, balayage, Brazilian Blowouts, waxing, and more!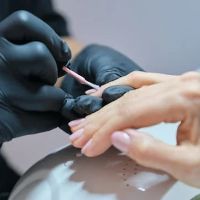 Nail Care
Enjoy a range of nail care services, from a basic polish change to a luxurious spa pedicure. Choose your desired service and receive points with each service.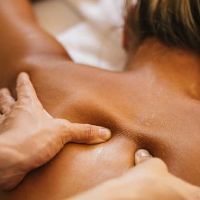 Massage
Experience relief from aches and pains with customized massage services from Kati Lambert. Choose from Swedish, Therapeutic, Foot, Reflexology, Sport, Couples, Hot Stone, Child's, Pregnancy, Scalp, and Aromatherapy. Prices range from $11 to $420.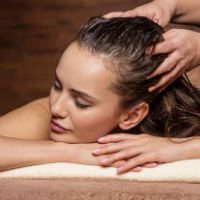 Body Treatments
Rejuvenate and relax with our hair & scalp treatment, blow dry, salt glow, or salt glow add-on services. Enjoy increased circulation, conditioned hair, and revitalized skin.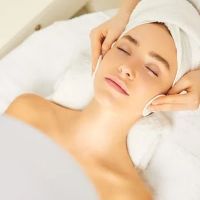 Skincare
A full range of skincare services and treatments for all ages, from a simple skin consultation to a luxurious deluxe facial, tailored to individual skin needs.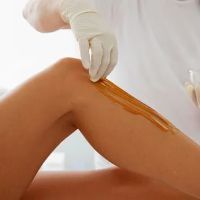 Waxing
Experience smooth, hairless skin with waxing services for brow shaping, lips, chin, cheeks, nostrils, ears, full face, underarms, full arms, half arms, full legs, half legs, toes and feet, chest, back, bikini, and Brazilian waxing.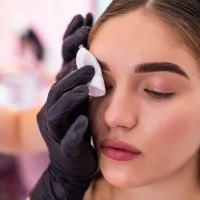 Brow & Eyelash Tinting
Brow & Eyelash Tinting, Lash Lift and Tint, and Eyebrow Tinting services are available. All treatments give a semi-permanent look that lasts longer than mascara and requires little upkeep.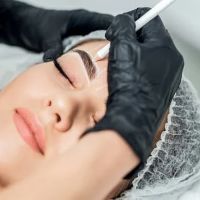 KC Microblading
Kaitlyn Cook offers microblade services. Contact her directly at 804-218-9381 or via her scheduling link for questions and bookings.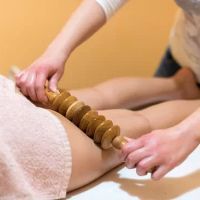 Sculpted by Stephanie
Stephanie offers sculpting services to help you look and feel your best. Book an appointment today to get the body of your dreams.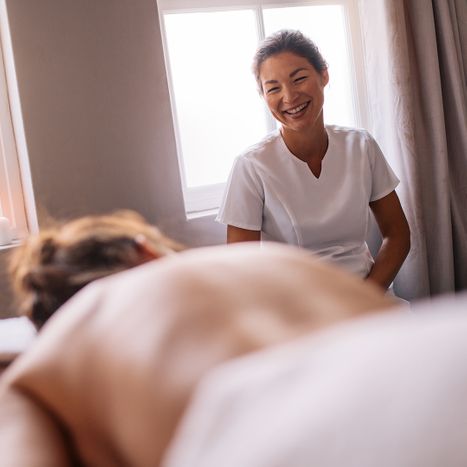 We take large groups
Our exceptionally luxurious space features eight spa rooms so you can share your special day with loved ones. Let us take care of you, banishing the stress and weight of everyday life. Our team has more than 20 years of experience and is proud to be well-known for our world-class spa treatments. Don't miss out — book yourself and your friends today!